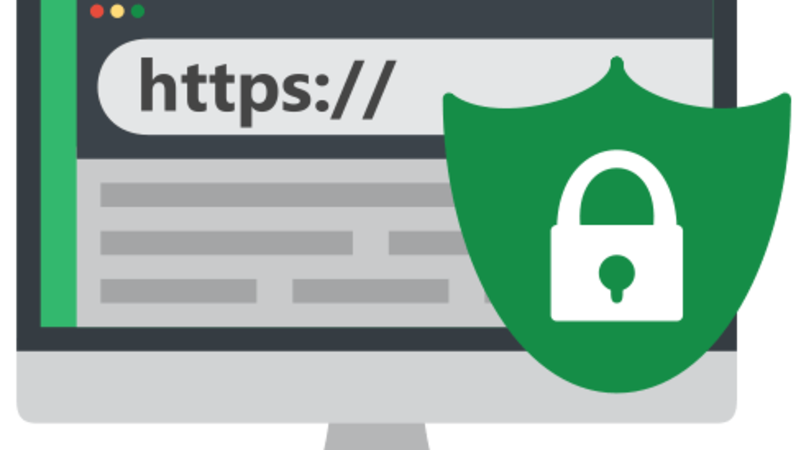 Is your information secure over the internet?
What you need to know.
Have you ever typed in a website address and noticed that sometimes there is an 's' added to the end of 'http' that precedes the rest of the URL?  e.g.  https://www.iugo.com.au
I noticed and now I am here to tell you what that 's' stands for.
Essentially, the 's' assures you that your connection to that particular website is secure and that your data can be safely shared; which is why you have probably seen it in the URL of e- commerce websites where you are required to enter your credit card details.
Perhaps the 's' didn't catch your eye, but a green lock icon did? Whatever you did or didn't notice, those visual cues are there to ensure you that the website you are using has an SSL certificate.
SSL stands for Secure Sockets Layer and it is used to keep all of your information safe. It works by establishing an encrypted link between a web server and your browser, guaranteeing that all data passed between the web server and browser remain private. If a website does not have an SSL, a hacker could potentially intercept any sensitive information that you submit to a website, such as credit card details or login credentials, and use them- this is often referred to as the "man in the middle attack". In other words, an SSL prevents hackers going on a shopping spree at your expense.
Comparable to eavesdropping, security breaches happen through unsecured websites due to all of the data sent between browsers and web servers, being sent in plain text- available for anyone to copy. This information is copied by hackers when they most commonly place a small, undetectable listening program on the server hosting a website which will activate to capture information once a visitor starts typing. An SSL safeguards this from happening in two ways.
Firstly, it binds a connection between your browser and the web server that no one else can view or break it to. Secondly, an SSL protects your information through SSL cryptography, which is the encrypting of your information using algorithms and mathematical equations which make them virtually impossible to crack. This means that instead of your login details being sent in plain text between your browser and the web server, they would be encrypted and sent as a jumbled up series of letters, numbers and symbols that in no way resembles your real information.
For more information regarding SSL, HTTPS and Secure Websites, check out the below links.
Digicert- What Is SSL
Digicert- SSL Improves The Customer Experience
Verisign- Everything You Need To Know About SSL Certificates
If you are an avid online shopper, internet surfer or just someone who wants piece of mind when browsing the web, look for the 's' and ensure that you are using secure websites.
If you have a website of your own, protect your customers' security by making it SSL compliant with the help of Iugo.
Contact us directly on:
Iugo Pty Ltd
Suite 6, 153 Unley Road
Unley SA 5061