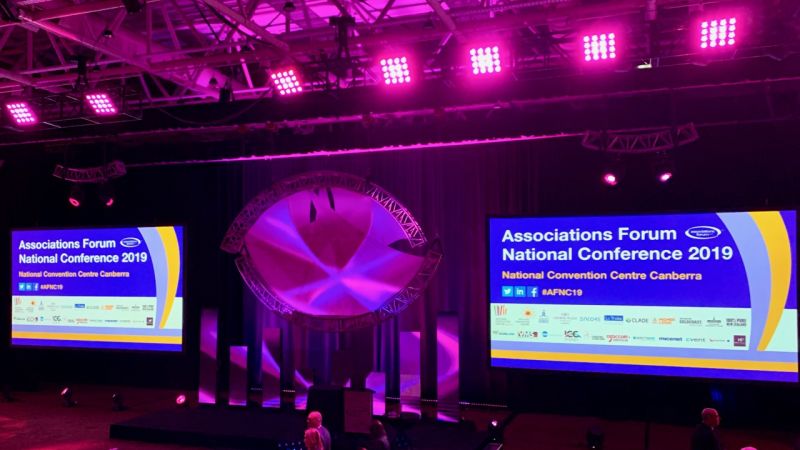 I spent the early part of this week at the Associations Forum National Conference (AFNC19) in Canberra as part of the Professional Advantage stand. We were there to promote the Upbeat / Membership Kiosk solution we've rolled out to clients such:
numerous other projects in development.
Talking to key Association staff about their goals for their membership organisation was a great experience. iugo has worked with associations for much of our 15 year history and have an in-depth understanding of what's required technically. However, it was interesting to hear the complexities and challenges an association requires from its management system in a very competitive membership landscape.
The three key take-aways that a high functioning Association Management System (AMS) requires to maximise the value to the Association includes:
How does it aid in acquiring new members
What methods does it include to increase the retention of existing members
How can the AMS engage more with potential and existing members
Each of these key areas will be the focus of a multi-part blog series where we'll deep-dive into Association Management Systems. We'll identify how an AMS can be mutually beneficial to the Association staff and to its members with a focus on Acquiring, Retaining and Engaging with members.
We'll also focus on why an Association should utilise a CRM as part of that management system. We'll also identify what to look for in Association Management Systems and why they're not all equal.